These 9 stories of New York nurses feel so close and so far(7)
2021-The New York Times interviewed nine New York University Medical Center nurses who were on the front line of the epidemic, and recorded their work, hopes and waiting.
Anna Howard, 23 years old, hospital nurse
I still remember that at the beginning of March, that was the sixth month I became a nurse. So these are still very fresh to me. At this moment, I may be experiencing something that is unlikely to happen the second time in my career as a nurse in the future. I think it's very interesting to think of this. However, I have also seen some people argue on some professional nursing forums, "This is our mission as nurses, and now is the time for us to stand up."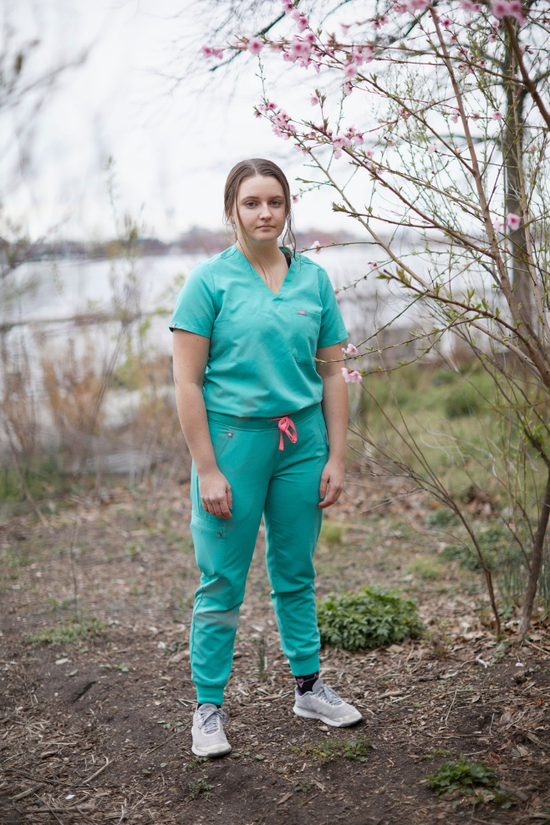 (When the crisis occurred, Anna Howard had just become a nurse.)
To some extent, it is true. But on the other hand, for the lack of supplies we are facing today, we did not expect this to happen when we became nurses. The current shortage of protective materials at the national and even global levels is a situation I did not expect. I don't think anyone hopes that everything will become what it is today. But it did happen, and it seems that we should have prepared for this kind of worst-case scenario.
When we were in nursing school, we learned how to prepare for disasters and were exposed to different first aid programs and first aid equipment. At the time I thought, "Well, just learn it. Anyway, I won't need these anyway." I didn't take those courses seriously. But now that a year has passed, all this has really happened.
"It did happen, it looks like

   We should have prepared for the worst possible situation long ago. "
Nurse uniform: Modern scrubs / Athletic scrubs / Professional scrubs