Medical Student CLOS Internship Experience Stories
Every year, a large number of medical students step into the medical field to experience the real medical life. These internship experiences may really completely change their views and lives.We are honored to share their stories.
The beautiful Cloe also started her mental health rotationin September and gained valuable life experience.
"I didn't know what to expect when starting my mental health rotation in September but I ended up loving it!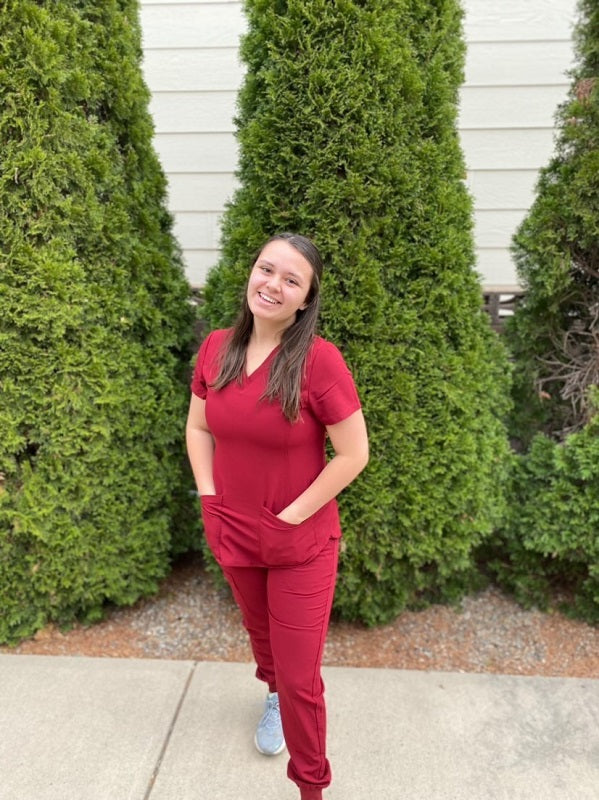 (Horizon --- burgundy scrubs set)
Here are a few things I was able to do during that rotation:
🍂 Do vital signs on patients.
🍂 perform mental status assesssments on patients.
🍂 Administer medications (PO meds and IM injections), including prn meds.
🍂 Shadow a day of group therapy with patients which include. (sleep hygiene, understanding medications, meditation and stretching etc.)
🍂 Shadowed an Emergency psych nurse and observed assessments to determine if admission to the unit was necessary.
🍂 Played games with the patients. (Pictionary, puzzles, card games and colouring)
🍂 And most importantly.Got to know them and spend time with them.
My takeaway from this rotation is:
Mental health doesn't discriminate.
Be kind- we have no idea what someone is going through and we have no idea the impact that our kindness can have on others.
Looking forward to what my next rotation will bring!"
Let's look forward to future wireless possibilities.-- Cloe